This sweater has been hanging on the front of my bedroom door since the last time I wore it (
in this post
). I feel happy just to see it give me a little shimmer. I would wear it pretty much every day if I could, but then that might be a bit weird if I show up at work in the same thing and I'm sure you guys would get tired of seeing it over and over again. The same goes for these jeans as I think they could work with a million things.
The weather was perfect for just wearing my fun sweater and I thought pops of color all around would be perfect. I got so into color that new nail polish was purchased and now my tootsies are bright blue just so I can be well on my way to being a Crayola color explosion.
Are you into the colored denim trend? If you are, what color would you go for?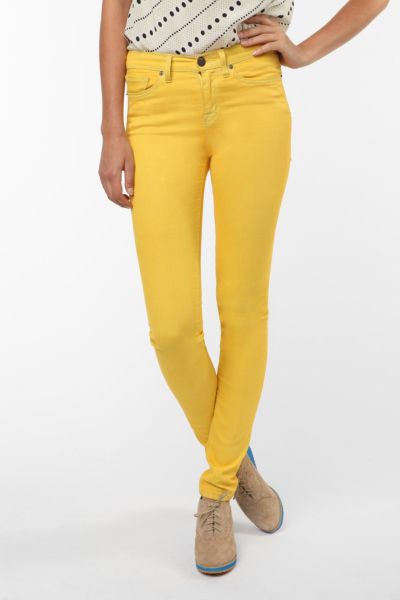 Sequin sweater- J. Crew (available
here
)
Red ankle jeans- Forever 21 (similar
here
)
Bracelets (left to right)- JewelMint, Target, Forever 21
Tan clutch- Urban Expressions (available here in lots of fun colors)