Fake toilet peeps!! I'm not that crazy!!!
Did you have a nice weekend? Enjoy some Easter yumminess (in the form of candy or dinner)?? I spent my weekend tackling a mile long list of things to do (and still not done crossing everything off) and that included a trip to Ikea for a bookcase. I'm in the midst of a some serious spring cleaning and order is the goal I'm aiming for at home, which can be a problem for someone with pack rat tendencies (seriously, why do I still have receipts from 2008?).
Are you a big vest wearer? Vest give me uniform flashbacks and just always seem a bit stuffy to me. However, this new vest of mine and after seeing a few bloggers wear a really cute Banana Republic moto vest has me rethinking the whole vest thing. I feel like a paring it with a dress, tanks or short-sleeves would give it a chicer vibe. Here are a few that have good potential:
Cotton Slub Sweater Vest, $69.50, available
here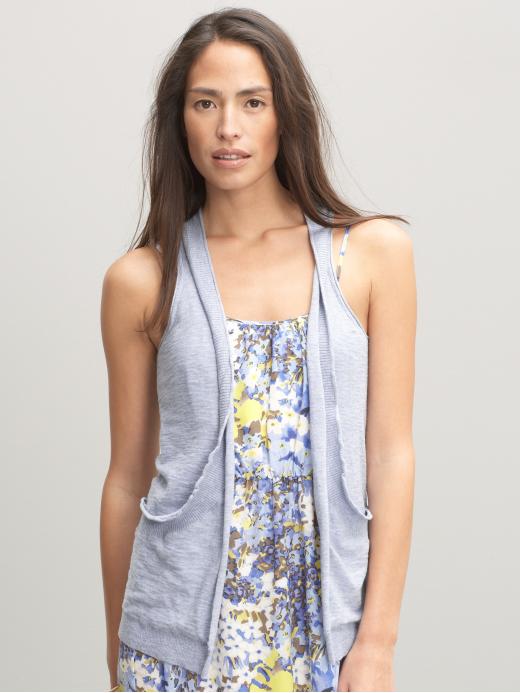 Perfect for throwing on with almost anything
Zest Vest, $118, available here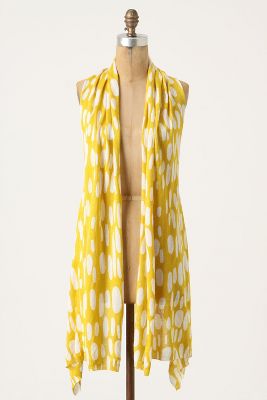 A little bit bohemian
QSW Love Potion Vest, $68, available
here
A nice funky option, the back is pretty cute too!
Hepburn Vest, on sale $43.99, available
here
Great option for work (minus the little hat)!!
Chiffon feather print vest and olive jacket- Forever 21 (vest available here)
Gray ankle jeans- J Brand
Black wedges- Steve Madden (thrifted)